Disclaimer: This post may contain affiliate links, which means we may receive a commission, at no extra cost to you, if you make a purchase through a link. As an Amazon Associate I earn from qualifying purchases. Please see our full disclaimer for further information. If not otherwise stated, all prices are intended in US$.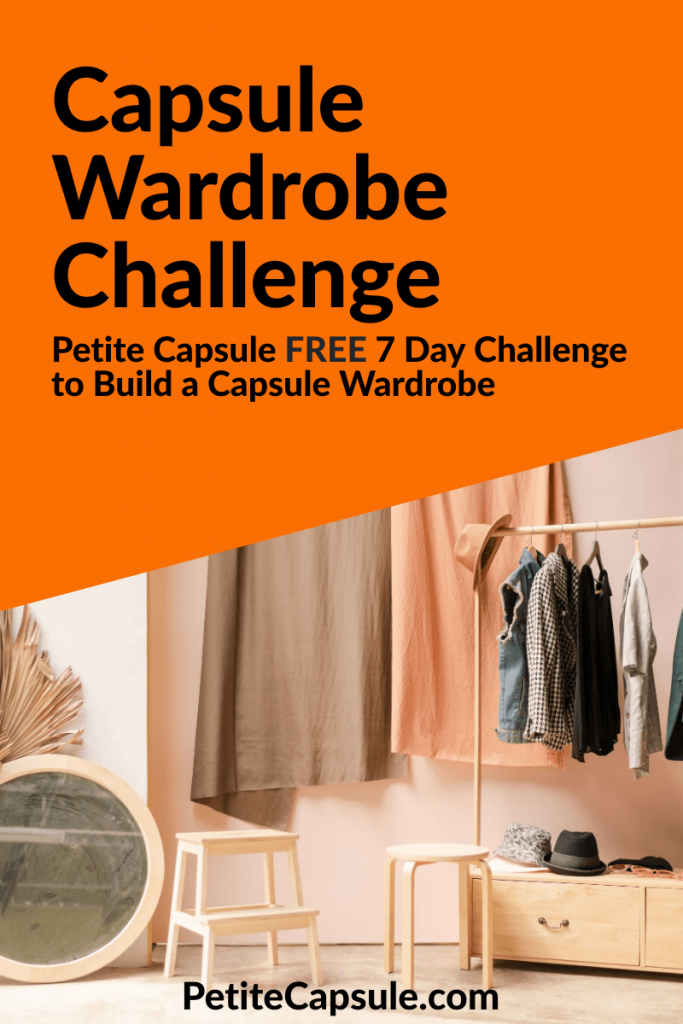 Is your wardrobe cluttered? Do you have a wardrobe full of clothes, but nothing to wear? Does it take you forever to pack for a holiday? Are your ready to build a capsule wardrobe to make it easier to find something to wear every morning?
Join the FREE 7 day Capsule Wardrobe Challenge!
What you'll get:
A daily task to easily and effectively build a capsule wardrobe.
Guidance on how to decide which clothes to declutter and remove from your wardrobe.
A wardrobe checklist designed specifically to ensure you don't have to guess what items of clothing you need.
A decluttered wardrobe to make it easier to get dressed every morning and pack for your next holiday.
Instant insight into the gaps in your wardrobe, so that you don't waste money on clothes you don't need.